Governance Support
The Board of Advisors meets half termly and is responsible for overseeing the well-being of the school. It looks at all aspects of school life and is responsible for the appointment of the Head.
Dolphin's Advisors come from a variety of backgrounds, including business and education, several of whom are former pupils or parents at the school. All are deeply committed to the school's continuing success and maintain regular contact with staff, pupils and the parent community.
Board of Advisors
Rachel Edwards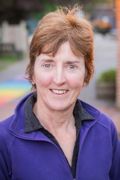 I graduated from the London Hospital Medical College (now the Royal London) in 1970 and I spent a year in Australia as a second year intern before returning to the UK to train in anaesthesia and intensive care. I was appointed as a Consultant anaesthetist to the Royal Berkshire Hospital in 1979 where I continued to work for over 30 years. During this time I became the clinical director of anaesthesia and ITU and the Executive Medical Director of the trust. I led the massive change in medical practice from elective to emergency care. I am now fully retired both as a clinician and medical manager. I am also the mother of two Old Delphinians; one still wears her faded T-shirt, and both have very happy memories of their Dolphin years and especially of their field trips. My husband has equally fond memories both of driving the school minibus to Northumberland and writing and producing a school play. As grandmother of a potential new Delphinian, maintaining the original ethos of the school while recognising modern changes in education are as important now as ever.
I love Dolphin because:
"It was simply the best for my children 30 years ago, and it's even better now, ready for my grandchildren."
Interesting fact:
"In my retirement I have become a keen golfer."
Graham Best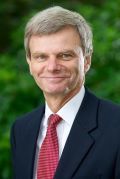 I was educated at Steyning Grammar School from where I went on to Southampton University to read History. After graduation I trained as a teacher, a profession I pursued until I retired in 2016. During my career I taught in four schools, all different, but all very successful and sought after. I was deputy Head at Reading Blue Coat School for 11 years (1993 - 2005) where I came across many Dolphin boys and their parents, completing my career as a Headmaster of an all age, co-educational day/boarding school in Portsmouth.
I am married with one son (also a History teacher), three stepchildren (a G.P., a research Biologist and a full time Mum), three grandchildren and a very lively border collie. My wife is a qualified and practising psychotherapist. Now retired, I volunteer for Citizens Advice, am a Trustee of a Multi Academy Trust as well as doing some educational consultancy work.
I am an enthusiastic sportsman, having played a wide variety of sports over the years, though these days more a spectator than a player. My leisure time is spent walking, gardening and and reading. I am also a member of Sherborne Chamber Choir.
I love Dolphin because
"of the interesting, questioning and enthusiastic children it produces. As the mission statement says, education is about inspiring children to discover their own unique strengths and talents and by learning through experience. The trip programme is undoubtedly a major factor in achieving this; it is imaginative, inspiring and impressive."
Interesting fact:
"I am, for my sins, a Reading FC season ticket holder and have been so, with my son, for over 20 years. We are still smiling.....mostly."
Lydia Brookes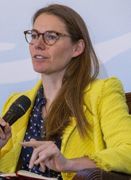 Linda Charlesworth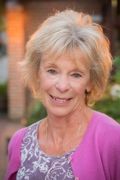 I was an account manager for an international publishing house for two years following my degree from Reading University, where I read English and Education. Professionally, I gained finance experience as an assistant accountant, working locally for two years and then joining a Hampshire firm for five years. I moved within the Hampshire group of practising accountants, broadening my experience and working directly for the Founder and Managing Director of the group for 5 years.
From 1999 until 2012 I was the Executive Co-ordinator at Dolphin School and from September 2012 I became one of the school's Advisors. I have an in-depth knowledge of the school, being a parent of Dolphin pupils from 1974 until 1987, a Dolphin employee, and now I am delighted to be the proud grandparent of three Dolphin pupils.
I love Dolphin because:
"Dolphin offered education for my sons of the highest standard, breadth and rigour and offered it without the usual attributes of a classic 'prep school'.
Interesting fact:
"I have a long history with Dolphin as a parent, employee and now grandparent and Advisor. As a family we have been involved with the school for over 40 years."
Jonathan de Mounteney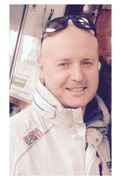 Following a Fine Art and Philosphy degree (Bath 1990), I made my way to the bar, via teaching English as a foreign language, a law conversion.
course and bar finals, qualifying in 1994. Since then I have worked as a barrister in chambers and in the entertainment industry. I am currently a sole practitioner, specializing in intellectual property, entertainment and media law. Throughout my career, I have also continued to work as an artist, producing oil paintings and sculpture on commission and for sale.
I love Dolphin because:
"It is a place where learning is fired by interest."
Interesting fact:
"I have been typecast as the dame in the Hurst Village Pantomine."
Simon Trowell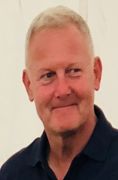 I have been involved in Preparatory school education for almost 37 years, firstly as a teacher and for the last 22 years of my full-time role, as a Headteacher. I semi-retired in 2018 and currently teach History, PE and Games.
I also mentor newly-appointed Headteachers for the Independent Association of Preparatory Schools and mentor young people through a local charity.
The beauty of the independent sector is that all schools are unique and have their own special character. I am looking forward to supporting Dolphin School in its plans for the future and getting to know the children, staff and parents.
Interesting fact:
"I have always enjoyed sport and in my youth representing England at rowing. I like to keep fit by going to the gym, cycling, walking and playing golf."
Kimberly McIntosh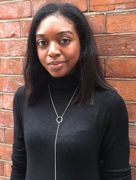 I started at Dolphin in 1998 in Year 3, where I developed a penchant for H​istory, Chemistry and writing stories. I went on to Leighton Park with a History scholarship and then studied History at the University of Manchester. After completing a Masters at LSE, I worked at a variety of charities before starting my current role at The Runnymede Trust, a think tank focused on race equality, where I do research, network building and policy engagement. I am also a writer, commentator and columnist for outlets such as the Guardian, The Metro, Vice, gal-dem, BBC News and Sky News.
I'm a trustee of the Women's Budget Group and live in South London.
I love Dolphin because:
"It's where I learnt to love to travel, to love art and to love the outdoors. And the history teaching is undefeated."
Interesting fact:
"I met Jet from Gladiators in the 90s at the local panto."