Welcome to Old Delphinians
Welcome to the Dolphin School Alumni section of the website. This area of the website is designed to keep Old Delphinians in touch and informed!
We send out regular email updates with news of reunion dates and other events, plus PDFs of The Delphic Oracle and the Old Delphinian news.
Whether you are new to our Alumni, or are already an established member, in alignment with GDPR data privacy regulations we are refreshing our database of former students, so if you are over 13 years of age, and would like to remain in contact with Dolphin, please do complete the form here.
Please contact Kate Spooner at headspa@dolphinschool.com if you have any questions or news for our Alumni.
KEEP IN TOUCH WITH CLASSMATES! JOIN OUR OLD DELPHINIANS FACEBOOK GROUP
A message from Old Delphinian Matt Allwright, Television Presenter and Journalist.
It is a testament to the lasting gifts of the Dolphin education that its alumni have succeeded in a remarkable range of careers, whether it be in the arts, industry, business or public service, many still trace their success back to the lessons they learnt at Dolphin. It's fair to say that for a relatively small school Dolphin's alumni have left an outsize footprint on the world.
Old Delphinian reunions are always a joyous affair, not just for the Old Ds who love to endlessly relive their schooldays and tales from the trips with their friends, but for Dolphin to celebrate their achievements, continue to share their journeys and recognise the part the school has played in them.
"The learning and attitude stays with you forever."

andre compton, an old delphinian
Old Delphinian Profiles
Alex Edmans
Alex Edmans, Professor of Finance, London Business School

What unique or distinct qualities do you think your time at Dolphin has given you?
Sense of adventure and love of life. I'm always willing to try new things – go live in a different country (the US), take up bruising sports such as boxing and ice hockey, do a half-ironman or marathon, join a rock band. I don't fear failure nor crave success; I do new things even though that makes me less successful than sticking with things I'm good at, because I love doing them.
2) Balance. I entered Dolphin as a pure academic, and left with lots of outside interests. I've been a finance professor for the last 9 years, which is typically a narrow job, but was involved in so many extra-curricular things during my times at Wharton and London Business School. This morning I led the training session for my athletics club; tomorrow morning I will play in my church's worship band. It also helps me not to get caught up in chasing success (e.g. publications) but be willing to take time out for these other activities. While most finance professors talk equations, one of my passions is explaining complex concepts in simple language – I try to balance presentation skills and clear writing with the traditional quantitative skills.
3) Independence. Dolphin taught me to think, not to learn by algorithm or recite. I'm very contrarian and creative in my views. My PhD thesis at MIT was on the effect of football matches on the stock market. I was one of the first finance professors to take seriously the idea that businesses should be a force for good, not short-term shareholder value maximisation. First-year analysts at Morgan Stanley were told to toe the line and just do what they're told (particularly since the downturn and there were many rounds of firing). My first evaluation (6 months in) said "Notably for a first-year analyst, Alex is not afraid to speak his views, which is to be encouraged" - this is thanks to Dolphin.
4) Positivity. Dolphin made me into a happy and optimistic person, by encouraging me to appreciate the little things in life - the scenery in a walking trip, an interesting detail in a class, or a harmony in an orchestra practice.
5) Respect. Dolphin treated us as adults, even though we were kids – we called many teachers by their first name. While Dolphin cherished our individuality and differences, it valued us all equally – girls played rugby, boys played netball, and everyone was in the orchestra or school play regardless of ability. At finance conferences, it's always tempting to get face time with the big shots, but I love talking to junior faculty and PhD students. I greatly respect my MBA students and many of them have become my personal friends. I try to value and cherish support staff, often finding out who their line manager is and giving unsolicited positive feedback if they do a job well. A number of people have (unexpectedly) told me that they are positively surprised when I give talks and refer to the CEO as "she", when most people assume that a CEO has to be male. I'm not trying excessively to be politically correct; this just comes naturally from my Dolphin education.
Kimberly McIntosh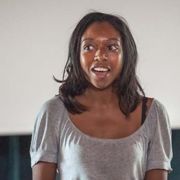 Kimberly McIntosh, Policy Officer at The Runnymede Trust/ROTA
After leaving Dolphin, I received an academic scholarship and attended Leighton Park school in Reading. Following a gap year travelling South America, I read History at the University of Manchester where I gained First Class with Honours. I spent the summer interning for the Department for Work and Pensions and moved permanently to London in October 2013. I completed my Masters in International Migration and Public Policy at the London School of Economics in September 2014. I immediately started working for Conciliation Resources, a peacebuilding NGO, after paying my dues that summer as an intern, whilst writing my thesis. After another entry-level stint at Magic Breakfast, a children's charity tackling inequality, I started my current role as Trainee Policy Officer for the National Council for Voluntary Organisations. We speak out on behalf of our 12,000 member charities: 1/3 of the voluntary sector in England, and represent them to government. We ensure the environment is the best it can be for charities to operate within, so they can continue to serve the people they work with. My day-to-day includes: writing briefings for MPs, responding to government consultations running our government exchange programme and writing the occasional speech.
How Dolphin formed me
There is no doubt that my time at Dolphin changed the course of my life; its direction and my character. This may sound bold. But it gave me a weapon with which to question everything; to not believe something simply because it had been said, or authority because it exists. This ethos is at the heart of everything at Dolphin – it's infused throughout the school curriculum and fuels its extensive trip programme. It's represented in the space given in classes for free thought. My old exercise books from Dolphin are filled with poems, stories, drawings and paintings. My desire to campaign was sparked at Dolphin and this is now what I do for work, and outside of it. Because making policy and influencing government for the charities is all about making positive change for the benefit of our society. We challenge when change is necessary. Understanding how ideas translate into practice is central to what I do and Dolphin has been a perfect springboard. The field trip programme allowed us to compare how things are described, to how they look and feel. Dolphin is where I read my first Orwell novel, performed in my first Shakespeare play and came face-to-face with Botticelli's Venus - all before the age of 12. Everything came to life there. I volunteer as a tutor for the Access Project because I know these opportunities are not shared or divided equally.
And this is extremely important to me. Dolphin gave me the gift of social mobility, which goes beyond educational outcomes. It is the liberation that comes with walking up to anyone and feeling you are their equal, and being secure in your ability and deserved place in the world. I know that many schools can inspire confidence in their pupils but Dolphin made me feel I had a power that made me unique. This is the armour I battle through life with that protects me, even when faced with failure. Its present in my continued interest in art and literature that may not have blossomed without opportunity. Really, my desire to experience everything started here because Dolphin's encouragement of discovery and exploration has kept me ambitious and keen for new challenges.
I am forever grateful to the Delphic Bursary Fund for their support.
I don't know exactly when the definitive moment was, when I realised that Dolphin had gifted me something special. But sometime in my late teens I contacted the head of the time and thanked her. I have been grateful ever since.
Simon Crawford Phillips
Simon Crawford Phillips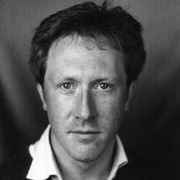 , Pianist/Conductor
Simon Emanuel
Simon Emanuel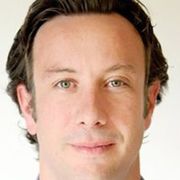 , Executive Producer on Rogue One: A Star Wars Story
John Finnemore
J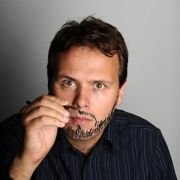 ohn Finnemore, Writer, Comedian and Actor famous for writing Cabin Pressure, John Finnemore's Souvenir Programme and Double Acts.
Tamsin Morse
Ta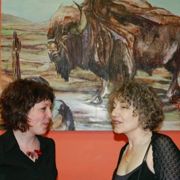 msin Morse, Painter
Blake Ritson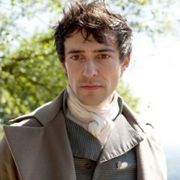 Blake Ritson, Actor, famous for playing Mr Elton in Jane Austen's Emma
Claire Taylor
Claire Ta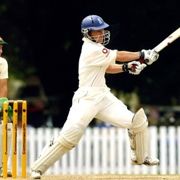 ylor, Former England Cricketer
Claire Taylor, MBE is a former cricketer who represented England more than 150 times between 1998 and 2011. A top order batsman, Claire was the first woman to be named Cricketer of the Year in 2009 after playing a key role in two world titles.
In July 2018 Claire was inducted into the ICC Hall of Fame.
Hugh Welchman