Library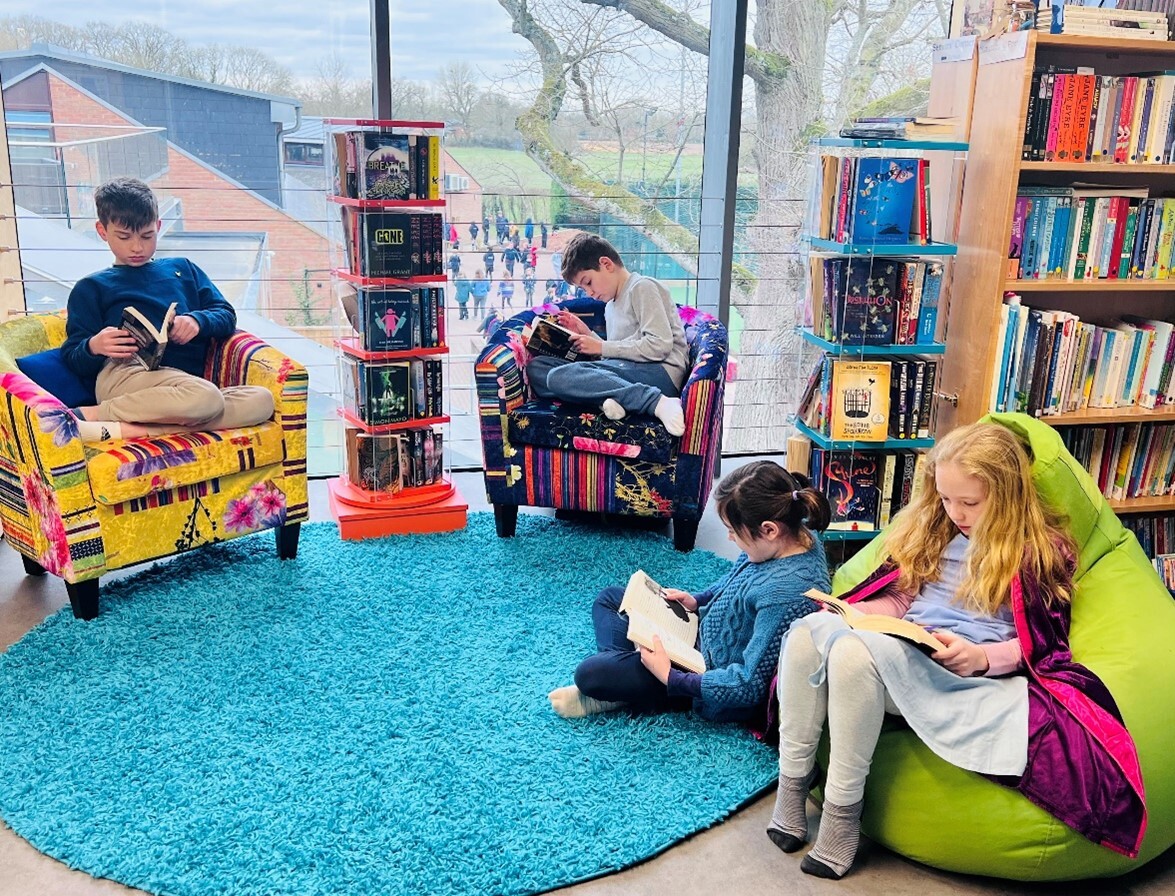 Reading should not be presented to children as a chore, or a duty. It should be offered as a gift!kate dicamillo
In the Daena Follett 'tree house' Library –Reading for Pleasure is where we are at!!
Afterall, every book is a journey of discovery…….
To encourage our students to enhance their reading ability, we work closely with both the English and the Drama Departments to offer structured library lessons at every level. Break times are always open for recreational reading.
Our Library is a 'Shelf-Elf Assisted Library' whereby all students, from Year Two upwards, are encouraged to 'manage' a bookshelf of their choosing. Usually chosen to represent their favourite author or particular book series. Their avatar is proudly displayed and they take great pride in keeping the shelf tidy and in alphabetical order while promoting the books to friends and peers.
We participate in the Poetry-by-Heart Competition, Book Trust's 'Book Buzz' and World Book Day. We happily support the Federation of Children's Book Group (FCBG) in voting on the latest publications. It is the only award scheme to be voted purely by children!
But the most exciting event of the library's academic year is without a doubt, our own ANNUAL BOOK FEST! This is a whole family event with a real festive atmosphere, authors, illustrators and storytellers, talks and workshops, book café and an exciting and innovative pop-up bookshop. Free entry to all sessions.
SAVE THE DATE
DOLPHIN SCHOOL 2024 BOOK FEST –
SATURDAY 18TH MAY
Click below to view our Library Blog
Library Blog - Book Fest! 2022
Any queries – please contact us on : library@dolphinschool.com
Dolphin School Library on-line: https://u002449.microlibrarian.net
Book Finder Link: https://www.booktrust.org.uk/books-and-reading/bookfinder/
Kirsty Harrsion, Librarian
"If you only read the books that everyone else is reading, you can only think what everyone else is thinking."

Haruki murakami