28 Jan
Library Blog - News from the Library: 28 Jan 2022: SPRING TERM THEME
Back
ALL PUPILS IN YEARS 3-6 ARE ENCOURAGED TO LEARN A 'POEM BY HEART'! THE POEMS CAN BE SOURCED FROM THE WEBSITES BELOW OR FROM ANY FAVOURITE POETRY BOOK. WE HOPE TO HAVE SOME LOVELY RECITALS, EITHER IN CLASS OR ASSEMBLY, RECORDED ON VIDEO OR EVEN ENTER THE COMPETITION!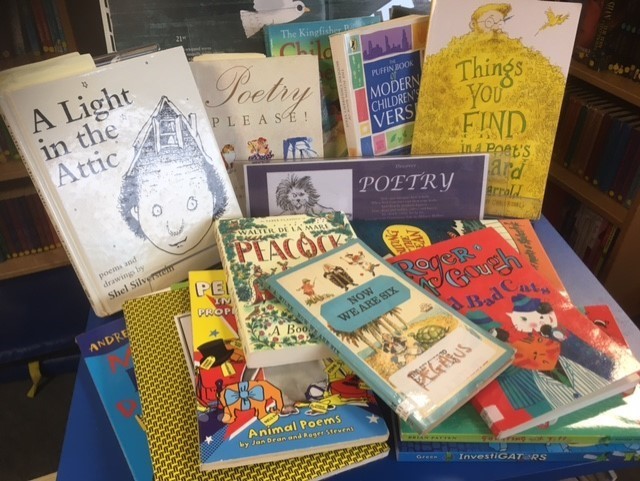 For more Information about the competition or to find a poem to recite at school – go to:
https://www.poetrybyheart.org.uk/ and for more choice: https://childrens.poetryarchive.org/
Find a Poem you love to read aloud and learn it by Heart!
I wandered lonely as a cloud… William Wordsworth
Some one came knocking at my wee, small door… Walter de la Mare
Jonathan Jo has a mouth like an 'o' and a wheelbarrow full of surprises…A.A. Milne
Jellicle Cats are black and white, Jellicle Cats are rather small…. T.S. Elliot
The Owl and the Pussy Cat went to Sea in a beautiful pea-green boat...Edward Lear