27 May
Drama Blog 12 - These Fragments
Back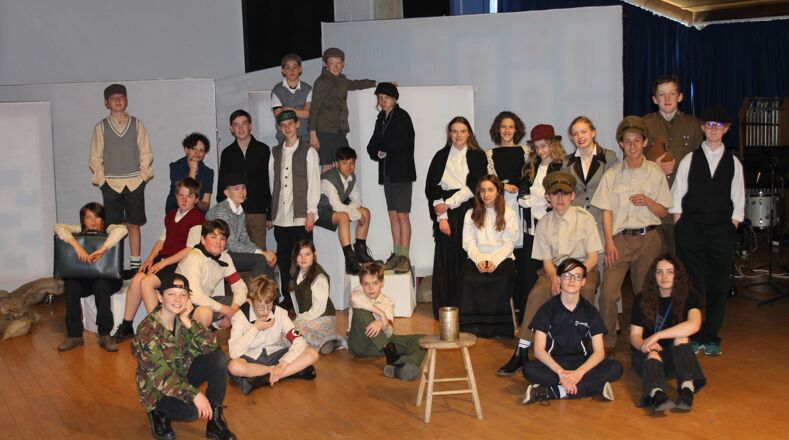 A young mother holds her new born baby in one hand and an AK47 in the other, brave and defiant as she clings to life amid shattered buildings and shrapnel strewn streets. What was only a few months ago unthinkable and inconceivable has happened - Russia has openly, and in view of a shocked world, invaded Ukraine. War has once again settled over Europe like a permafrost and it isn't going anywhere. And yet there are pockets of resistance which shine bright; the beaches may be heavily mined and the opera houses barricaded but concert violinist Vera Lytochenko has been raising the spirits of her bomb shelter mates by playing lullabies each evening, President Zelensky continues to broadcast loudly from his bunker in Kyiv, whilst in Russia, the journalist, Marina Ovsyannikova, shows unprecedented courage when she appeared live on TV with an anti-war poster.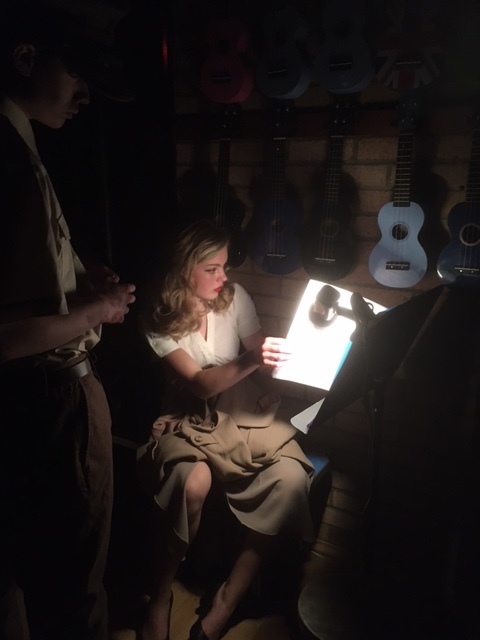 Here in Hurst, we mounted our latest major production set during three different conflicts: The Great War, World War Two and the current internal war in Afghanistan. A tragic coincidence. When I first staged a version of this play, civil war was raging in Syria; 7 years later the endpoint there seems, as ever, vaguely visible on the horizon, but the destructive impact is clear and present. At Dolphin we do not shy away from tackling tough subjects and preparing our young people for the uncertain world they are inheriting. This play has provoked passionate discussions about important issues, like whether it's okay to wear a swastika onstage when performing a character with the Hitler Youth. Is it? What do you think?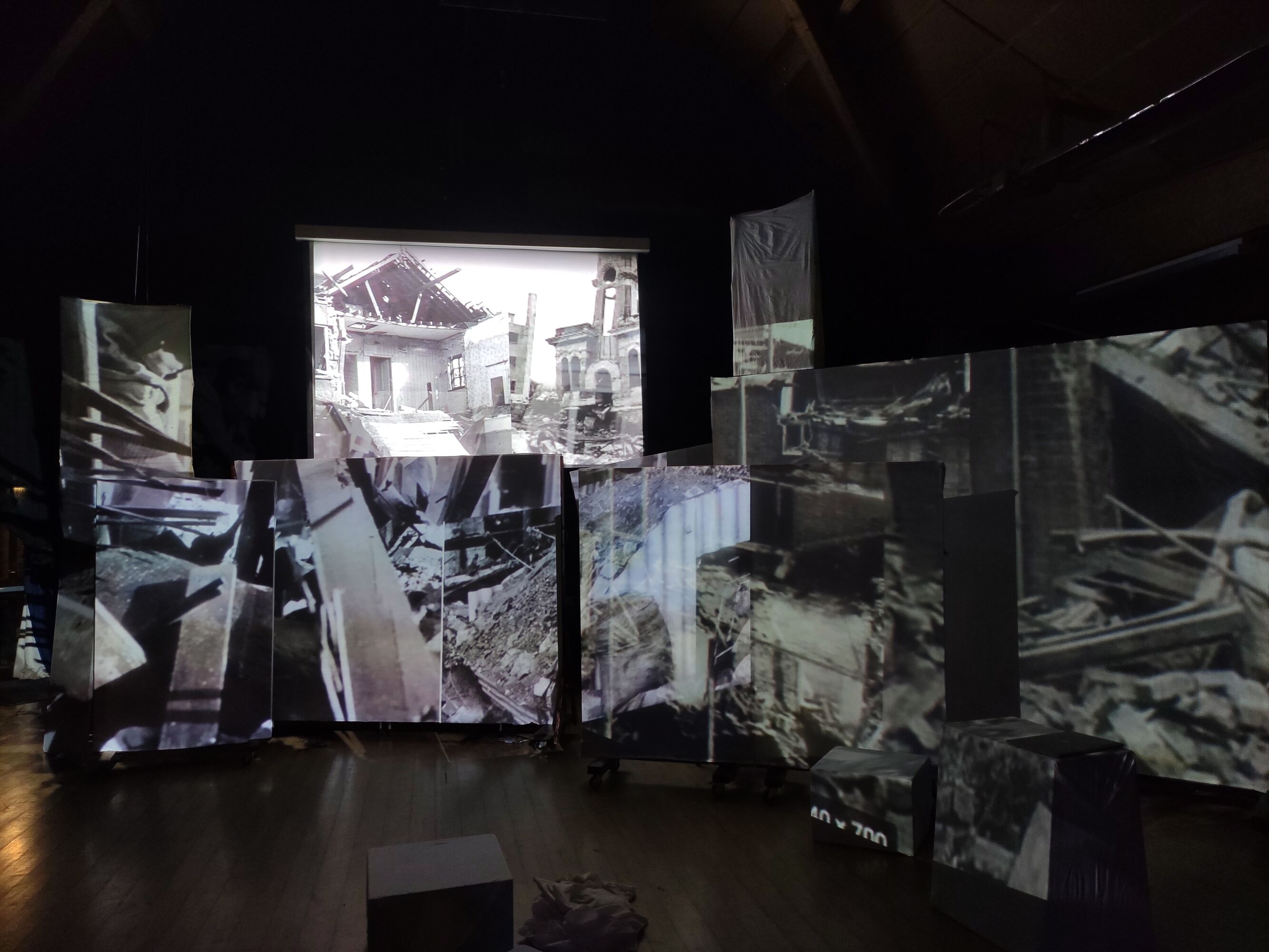 In this production the audience saw fragments of many characters' lives, all of whom were affected by war and all who probably deserve their own play. The title is a nod to Eliot's The Waste Land, written in the aftermath of the First World War, a poem about brokenness and loss. And when uncertainty ruled.
As always, I am so proud of this young company. Special mention must go to Alex and Felix, who bravely stepped up to take on the role of playwright, and despite all the challenges that come with writing they created a world in Afghanistan peopled with characters that the audience cared about. To do that at age 13 is no mean feat!
I am incredibly lucky and deeply grateful to have the privilege of working with young
people who want to follow me through tunnels of inventiveness, chaos making and, at times, despair, and emerge the other side with something to show for it that is collective and beautiful.
These Fragments was dedicated to all those individuals who have been displaced and dislocated by conflict, wherever they are in the world. At the end of each performance we collected for The International Rescue Committee and overall we raised £500. This organisation supports people like that young mother and her baby to rebuild their lives. Without an AK47.
One of the playwrights, Alex, says, Felix and I wrote a section of the play "These Fragments". The play was split into three: World War 1, World War 2 and Afghanistan which was the section we wrote. The method we used for writing it was this: Felix and I would discuss a few ideas and then write it up. Once we had a vague outline of the play we would go over it, re-writing each other's work and editing a few parts. This worked really well because it allows the other person to go over some writing with fresh eyes and improve on it from their perspective. The characters evolved from us trying to think of what kind of people mixed together would create the funniest events. I enjoyed performing in the play because being able to make all our ideas come to life on stage was very rewarding!
Felix adds, The writing of the modern section of 'These Fragments' ended up being a rather smooth process. It definitely helped to do it in a pair as one of us would write a section, and the other could dismantle it from a new perspective and brush it up. Although I did enjoy the writing process and it will always hold an important place in my creative history as the first ever stage production, I wrote a substantial part of, during rehearsals I began to hate my creation with a passionate fury. I originally put it down to the dialogue feeling clunky but actually I believe it is because everything I do I think I could have done better. But I shall always be immensely grateful to Judy for giving me the opportunity to start my playwriting career properly; a skill I hope to develop over the coming years.