8 Jun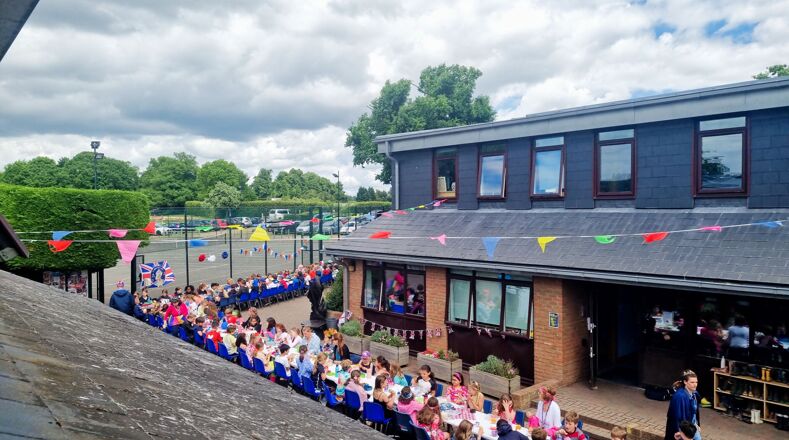 It was lovely to see the whole school come together to celebrate Her Majesty's impressive 70- year reign. Each year group was tasked with dressing to represent a different decade or in red, white and blue and they did not disappoint! The staff were especially keen to show off their elaborate costumes!
We started the day with a whole school assembly and even the Queen herself was present (albeit in cardboard form!). Both Nursery and Reception sang songs about the Queen and the Jubilee in their majestic outfits. Mrs Light had been working hard with all the year groups to record and perform songs from the different decades and we were all able to enjoy the finished video together.
For lunch we had the exciting task of seating 200+ children and staff outside for our street party. Luckily the rain held off and everyone enjoyed eating together. The Young Voices choir serenaded us with a fabulous Beatles medley and the staff enjoyed a good sing along too!
It was a fantastic day filled with fun, bunting, songs and costumes. A right royal knees-up!