8 Jul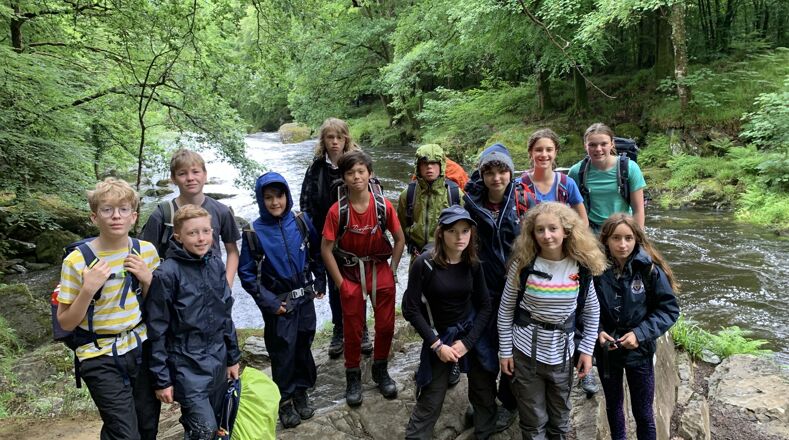 We set off from dolphin early on Tuesday morning to embark to the beautiful north Wales! after a long journey, and excitement growing around who was staying in which dorm, we eventually arrived in beddgelet on a typical gloomy Welsh afternoon. The sky was grey and cloudy with rain expected at any moment! Despite this, the children were full of gusto and enthusiasm to kick start their Snowdonia trip! We met our mountain leaders for the week, Nick and Luca who guided us on a lovely first days walk up copper mountain. The children were brilliant and got to walk on different terrain, tackling streams, forests and battling against the wind out in the open!
Day two saw us gorge walking. This was the children's first real adventure which involved climbing up the steep gorges and waterfalls and swimming in the lakes and streams. We managed to find a deep pool to jump into and the children loved it. The sun decided to make an appearance and was glistening through the surrounding trees which made the views incredible. After such a nice day, we head into betws y coed for ice creams and a quick chill out in the park before heading back to the youth hostel.
Day 3 We visited beacon climbing centre and the awe on the children's faces when they walked in was priceless. The facilities were amazing and we made full use of the climbing and bouldering walls the centre had to offer! We spent all day rock climbing, abseiling and learning the correct techniques, which put us in good stead ahead of the next day's coasteering session. After a long tiresome day, we treated the children to a trip to the cinema with popcorn coming out their eyeballs.
Day 4 saw us coasteering on the cliffs of Porth Dafarch and what an experience that was. We set off in our wet suits along the coast and walked to the beach area to the start. We scrambled our way around the rocks and was able to jump off some very high cliffs into the sea, with one of the children performing the most spectacular face dives I've ever seen. We jumped, swam and climbed our way around the coastline and finished the day in the park by the lake in Llanberis.
With the threat of thunder no longer imminent the final day meant we could go for a nice mountain walk. Although we were unable to tackle the likes of tryfan or the glyders, we still had a brilliant time walking along Llyn Elsi in betws y coed. Overall the children had an amazing time and were smashing throughout! The range of activities was ideal and there was never a dull moment!