22 Jan
Library Blog - New Books from USBORNE & Story writing time…
Back
The Dolphin School Library had a wonderful start to our week with the delivery of our free books from Usborne. 'Usborne Books' has a regular stall at our Christmas Fair and we always benefit hugely from the commission of sales. Not only did the Library have a lovely show of new books but the Science Department and Year 1 benefitted too! Thank you, Julie Fuller of Usborne Books and 'FunRaisers' for making it possible (and Julie's husband for kindly delivering them).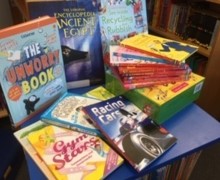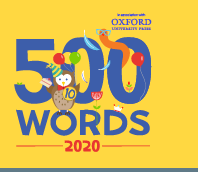 Radio 2 (BBC), in conjunction with Oxford University Press, has launched the 500 Word Story Competition for 2020 for children aged between 5-13. All details can be found on the BBC2 website or follow this link: https://www.bbc.co.uk/programmes/p00rfvk1
Dolphin School happily supports this venture - do encourage your children to enter should they show an interest. The work must be 500 words or less and totally original. Word Processed Stories can be submitted by parents via email to: etate@dolphinschool.com and will be entered into the school's inter-house story competition as well as the national one.