13 Mar
Library Blog - WBD Book Vouchers
Back
Encouraging Reading through the Year/WBD Vouchers
Our exciting World Book Day on the 5th March was embraced enthusiastically by all the Dolphin Community – thank you for participating. We hope though, that 'Reading for Pleasure' will become a life-long habit, indeed a passion, for books can give knowledge, an insight, a refuge and flights of fancy - thereby offering a more complete dimension to life.
Don't Forget the WBD Book Vouchers – these can be redeemed at all participating bookshops.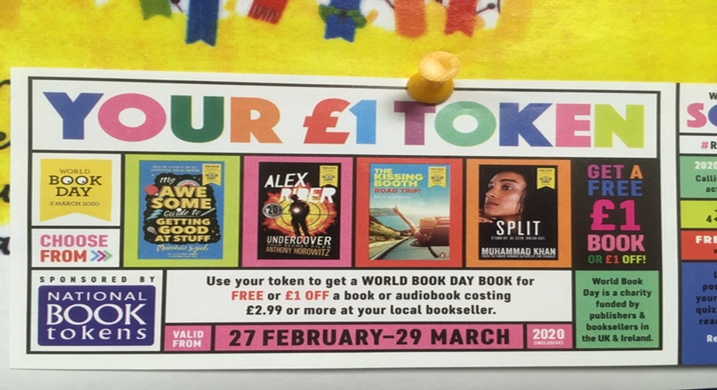 So now I am here to give you a 'Heads Up' on our next event – please keep Saturday 16th May 2020 free for our wonderful, marvellous, inspiring 7th Book Fest. with author talks, workshops & book-signings, a comprehensive mobile bookshop, our very own storyteller and a FunRaisers café for light refreshments.