15 Apr
Drama Blog - We are the Champions!
Back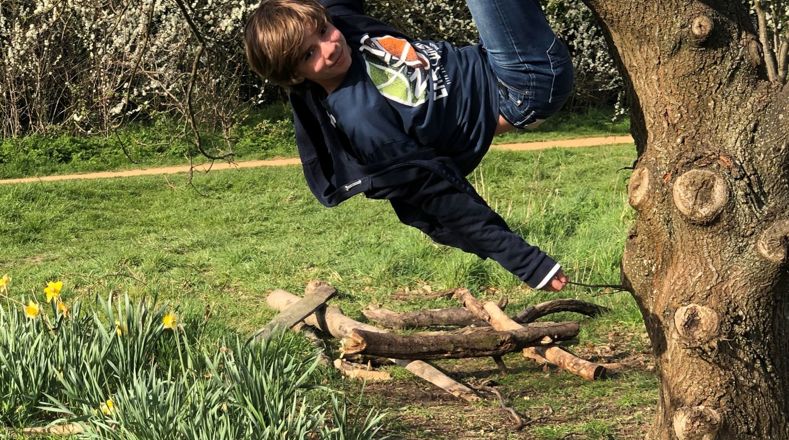 So, Dolphin Drama department is bursting with pride in this post… Firstly, having worked really hard, Pearse was awarded a Drama scholarship by Shiplake College. Pearse was of course not able to perform live in the college's Drama studio so he adapted his whole piece for an online performance. According to Shiplake College, Emma Farrell, the Head of Drama, was enthralled throughout by his subtle tone changes and his use of the performance space, including the use of the camera. His performance was outstanding. It was animated and demonstrated a broad range of very well developed vocal and physical skills to engage the audience. Well done, Pearse - a well deserved scholarship.
In the Autumn term before we went back into lockdown Year 8 had a go at playwrighting (deliberately spelt this way!). Tamasha Theatre Company very generously created short explanatory videos with exercises exploring different aspects of writing for the theatre; they ranged from dialogue styles to the inciting incident, from locations in action to plot in practice. We dipped into these excellent videos and developed our own writing activities. The Year 8 all had the opportunity to enter a competition organised by Tamasha Theatre - write a 5 minute script. Five brave students decided to send in their finished scripts along with one brave Drama teacher. The theatre company was completely overwhelmed by the number of entries so we were delighted to learn that Eva's, Rufus' and Judy's scripts had been selected and won a one to one mentoring session with a playwright. Sabrina Richmond was inspiring, enthusiastic and committed to guiding us in writing our second drafts. Fingers crossed our scripts will now be accepted for publication by Bloomsbury!
And finally, National Drama, the highly respected national magazine for Drama teachers in the UK, has accepted a variety of work created by our students for publication in their summer edition. Below are two examples by Sofia and Freddie. Whoop whoop for Dolphin's Drama students!