27 May
Outdoor Learning Day
Back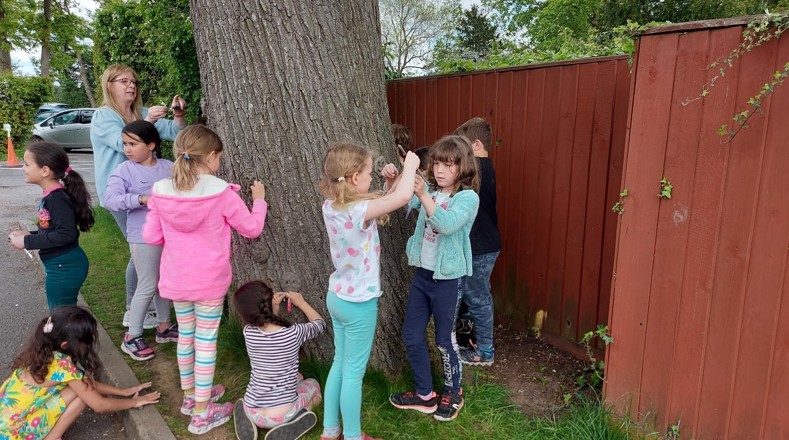 Outdoor Classroom Day is a global movement that allows children the chance to take their learning outside (something that is very much part of a Dolphin education already!). On two specific days each year, teachers around the world are encouraged to take children outdoors to play and learn. Children are spending less time outdoors than ever before and this is affecting their health, wellbeing and development. Time outdoors helps make children happier and healthier, as well as equipping them with the skills they need for life. On Thursday the 27th May, we held our May 2021 outdoor classroom day. Here at Dolphin we strongly believe that children learn best by doing, so playing, learning and exploring outdoors is a huge part of our learning philosophy. In recognition of this important day, take a look at what we got up to this week…
Nursery and Reception enjoyed outdoor learning day on a nature hunt in Ophelia's garden before an exciting afternoon up in the Copse!

Year 1 have been enjoying learning about place value by using natural resources, chalking phonics in the playground and getting a little bit muddy in Forest School!

Year 2 spent the afternoon creating clay faces on trees as part of outdoor learning day.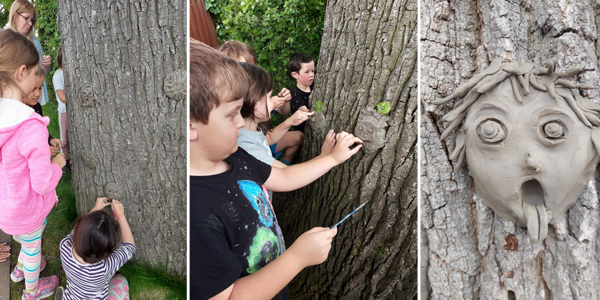 Y3 and Y4 took their science outdoors. Y4 exploring natural and manmade rocks and carrying out a scratch test. Y3 drew a fantastic selection of leaves from our gardens. A big thank you to our custodians for all their hard work in maintaining the grounds at Dolphin!

Year 4 English story writing. Working on their Portals to other worlds stories. Is the portal ok the climbing frame?

Year 5 enjoyed working on Transformations: rotating shapes, using tracing paper to help with the position of the new shapes.