16 May
Y3 at Kew Gardens 2022
Back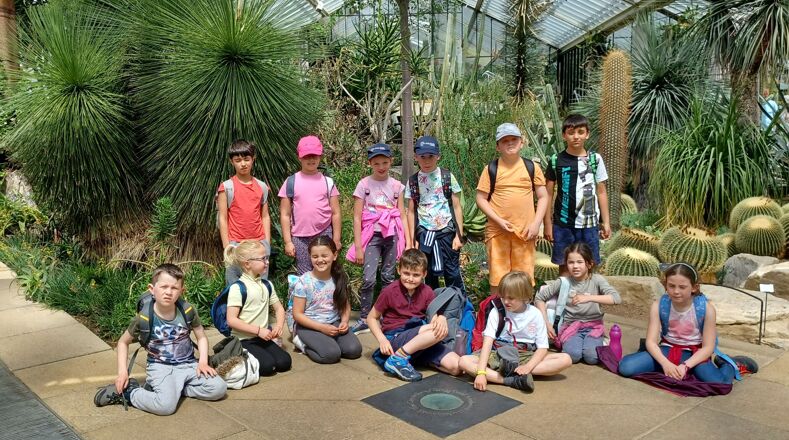 In the Plant Hunter workshop with the Kew scientists, the children identified used by plant hunters now and in the past - dressing up with trowels, hats and magnifying glasses. They described characteristics of a variety of plants and flowers found around the gardens; sketching their favourites. They then sorted leaves into a dichotomous key using observable characteristics generated by the children.
We walked through the Princess of Wales Conservatory exploring the desert and rainforest biomes. We spotted how plants store water in swollen stems and leaves. Spines provide very prickly protection for the plant to prevent them being eaten by thirsty animals. The rainforest gave opportunities to look at the huge variety of leaf shape and size to capture any light reaching the forest floor.
Outside we explored the arboretum to observe the vast variety of leaves on trees from around the world. A very cross-curricular day covering botany, the history of plant exploration, the climates in the world's biomes, sketching and measuring leaf types.