29 Jun
Drama Blog - Year 3's Magnificent Antventure
Back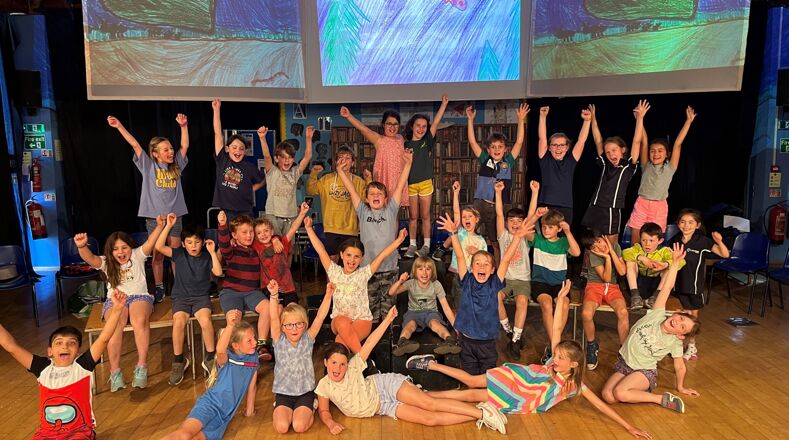 Antventure began last term with the children developing their own production; the Drama department's role was simply to catch and bottle their extraordinary ideas and characters. Singing ants and flying books were quickly dreamt up, followed closely by clever scientists all sporting moustaches and working in the Library of Wisdom. Once we had a rough outline of our story, we invited in Sam Butler, artistic director of Fevered Sleep Theatre Company, to guide us in developing it further. She worked with us as if we were members of a professional theatre company and taught us the importance of connecting the events of the story thoughtfully and throwing out any red herrings, like the random dinosaurs! Then, we pulled out a roll of wallpaper and wrote and drew out our final story. And it was epic!
The skills involved in mounting this production are many and varied; the huge amount of effort that went into dreaming up the ideas, the ability to find new solutions when things didn't work and be agile in our thinking, to develop a notion of a journey, rather than mistakes and failures. A common purpose leads to positive relationships and hopefully, the children feel inspired by their peers, rather than threatened. Many of these young actors informed me at the very beginning of this process that they only wanted one line or no lines because they were worried. The challenge felt huge and yet they have all shown how brave they can be and how they are willing to take risks. Taking part in Antventure has undoubtedly built their resilience and developed their growth mindset. Above all, the children have true ownership of the piece and that feels very important.
Thank you to everyone who has supported the children in learning their lines and cues, and whispering gentle words of encouragement to the whole Company. You know who you are!
What a delightful challenge it has been to work with these young actors!