9 May
Year 3 East Sussex Trip
Back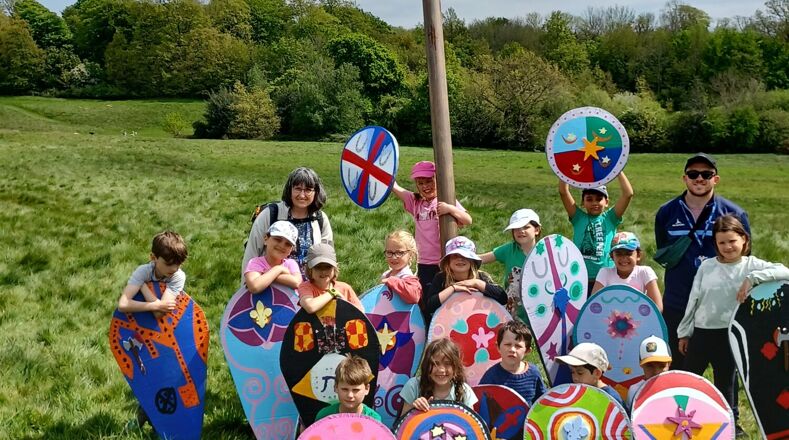 Our children's first experience of a residential trip takes Year Three to East Sussex. The trip is a wonderful experience to introduce lifelong skills of independence, resilience, friendship and love of learning. On Day One our first geographical challenge was spot river and coastal features at Cuckmere Haven on our maps. We used natural objects to create the meanders in the river, the river mouth and estuary in the style of Andy Goldsworthy. We used a quadrat to identify the variety of plants adapted to the coastal environment. We measured the flow of the river as it reached the sea and explored how erosion has moved the cliff top houses into a precarious position.
Our first experience of a Youth Hostel brought excitement and the challenge of bunk beds! Everyone ate heartily, enjoyed a quiz and bedtime story in pyjamas.
On Day Two we were excited to visit the site of the Battle of Hastings. We enjoyed a workshop full of armoury, weapons and role play recreate the sequence of events that led to the battle. We re-enacted the battle complete with our shields and juggling balls. In the afternoon we sketched the Abbey and walked the sculpture trail.
Day Three took us to Herstmonceux Castle where we explored and sketched the features of this brick-built castle and the formal gardens. The sundial was extremely accurate in its time-keeping. The gardens also had a fun rope maze, bluebell woods and an apple orchard.
An ice cream was a welcome treat at the end of our visit and we were all ready for the trip back to Dolphin.